Accomplishments
Seeking truth is at my core and I will stop at nothing in order to gain understanding behind the functionality of every circumstance, need it be a relationship, business, design or project. Fundamentally, how I have done anything points to how I see everything, with a chance to be redeemed and for the integration of use. If I were to apply the many different facets of my personality to any one subject, I would have a mini script of sarcasm racing through my mind just so I can beat everyone else to the punch of pointing out the pitfalls. I have had a lot of naysayers swoop in to tell me that unconventional approaches waste time even though they have catapulted me into success behind business scenes as well as integral therapy modalities.
I see myself as an innovator because my foundational belief that we are all spiritual beings, trickles into every decision I make. Having done extensive study on behavior through both college coursework and ministerial research, I have written enough notes in journals to stand as tall as I am. Being a teacher, writer, journalist, preacher, prophet, speaker, dancer, designer, leader, entrepreneur, advocate, athlete and coach, pale in comparison to my identity first being defined as God's child.
Spiritual Counseling
Words have a way of stirring up emotion in us that are just as individual as our experiences. Two people can walk away from the same scenario with completely different impressions based on everything lived prior to that moment. An effective pastoral counselor will be able to emotionally teach others how to effectively work together through differences.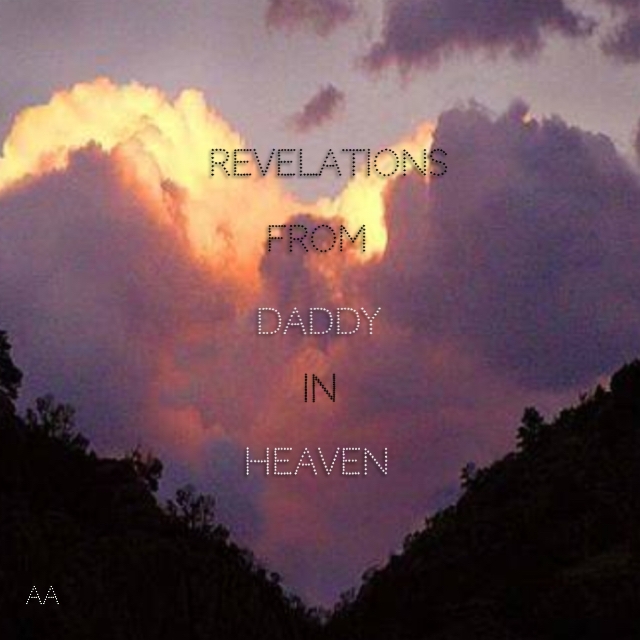 Revelations From Daddy in Heaven
Wordpress Blog
Freelance Writer
Writing to heal has been paramount to forming opinions that stand the test of time with conviction that cannot be undermined. I put the realities of emotion out there for the audience to read and reflect on in hopes of connection. For over a decade I have shared emails marketing the awareness of psychosomatic disorders and the spiritual basis of their formation in hopes to educate others. I candidly share my journey of facing spiritual giants in the religious, medical, business and political worlds.
georgia/maryland public schools
Special Education Instructor, E.T.P.
Working immediately with abused children post college graduation, I learned that non-verbal Autism cases were growing so I obtained my certification as a therapist to incorporate teaching strategies for both educators and parents. As networking opportunities arose I ventured into counseling of under-priveleged teens within Baltimore City who had limited resources for emotional stability. Taking remedies to the streets, I forged a strategy of community involvement to offer safe locations for youth to focus on the arts, athletics and outreaches as they were led emotionally to deal with special needs.
Color of heaven jewelry
Design and Brand Marketing
From designing handmade jewelry and morphing it into displayed home decor, to branding pictures of the final product, I have integrated my own photos, fonts and blurbs to market art from many facets. Besides just writing marketing content for Etsy as a shop owner, I tag perfect SEO and images to describe the vast creativity that I have captured that mark my initials on every meme and cropped showcase of my work.
MARKETING ANGISM'S
Memes say a lot
Think of a catchy quote or tagline and you have a brand, whatever your heart wants to compel. I can take a photo, some keywords, an opinion and your goals, to make a tag that sends surfers on the net straight to your site, it's what I do. Why? Because I give a rip. Pretty and pastel or bold and dangerous, you name it, I'll envision it and I'll plaster it all over the internet. Social media won't know what hit'em until I write the best darn blurb they've read.
Nooks & Crannies
Decorate, Educate and build Business
Over the course of twelve years I owned and operated a cleaning and decorating business that assisted clients with every aspect of beautifying their homes. Acting as general contractor I hired other small business owners to bring their expertise to projects like staging, renovations and additions as I oversaw the production of creativity that captured my clients vision. From construction clean-up crews to first time home buyers, I inspired others to tap into their own imagination for renovation of self and home alike. Creating business opportunities afforded me the capability to employ teenagers with entrepreneurial dreams so could embark on their life's passions. Consultation, planning and educating as a General Contractor became a role I easily filled until all the finishing touches of design were delivered and cleanliness completed.
csaac, Community services For autistic adults and children
Autistic Therapist
In hopes to apply all that I learned in college through dance therapy and study of human behavior, my eyes were opened to the world of autism when I became a therapist through CSAAC. This knowledge offered me hands on experience with one-on-one care for children. I introduced play with many of the same teaching resources that professionals stalled in because they approached them as teaching models. Reprimanded quickly for not applying all "known procedures" to build interaction with the child, my colleagues learned that my insight proved trustworthy. I went on to do private therapy for parents who contacted me for further help with their children after hours.